Pressure Drop Table for 100 feet of 1.5" to 6" piping at different airflows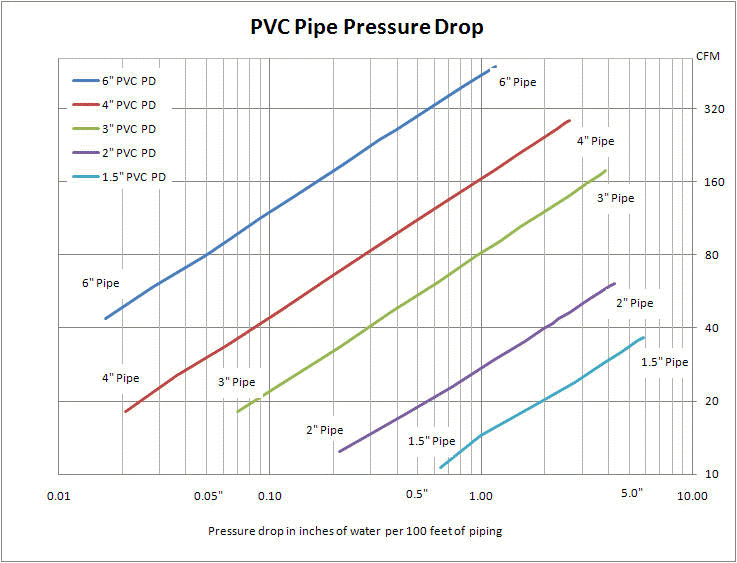 In the pressure drop chart above the diagonal lines represent different pipe sizes. The horizontal lines represent the airflow though 100 feet of each pipe size. Where the horizontal CFM airflow lines intersect the diagonal pipe size line represents the approximate amount of pressure drop listed on the bottom horizontal line of the chart. An example is 80 CFM airflow through 100 feet of 3" PVC piping would lose about 1 inch of water column of pressure while the same airflow through 4" piping would only lose 0.3 inches of water column.

In the chart below the maximum airflow is given for 3" and 4" piping depending upon the length of pipe and the type of fan that is used. Note that an RP140 fan (20 watt) connected to 4" piping will move as much air as an HP220 (120 watt) can move through a 3" pipe.

Pipe size typically influences high air flow more than fan size.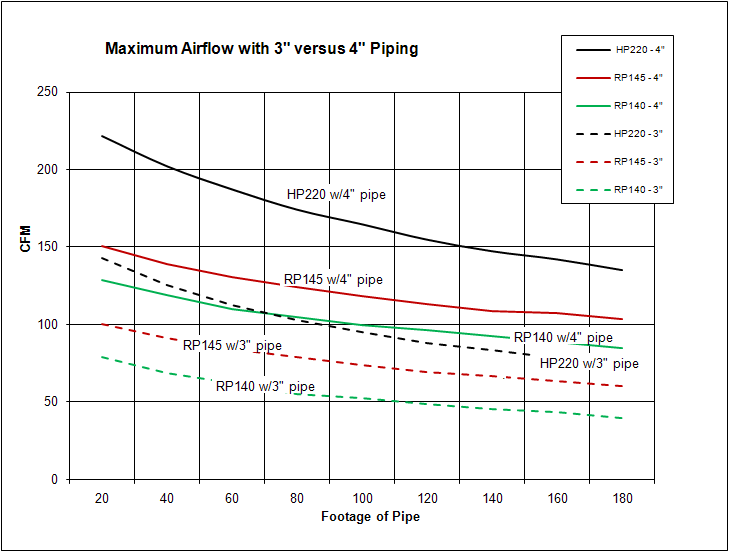 The next chart shows the airflow difference using 6" pipe instead of 4" pipe.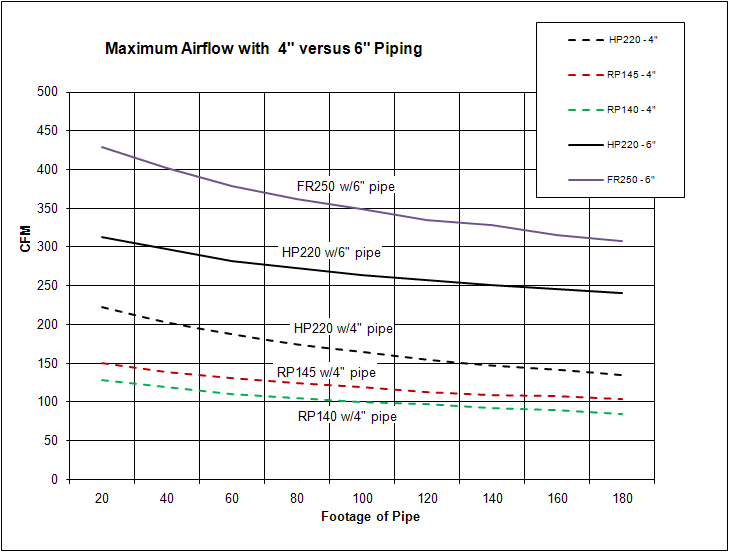 Pressure Drop Table for 100 feet of 6" piping at different airflows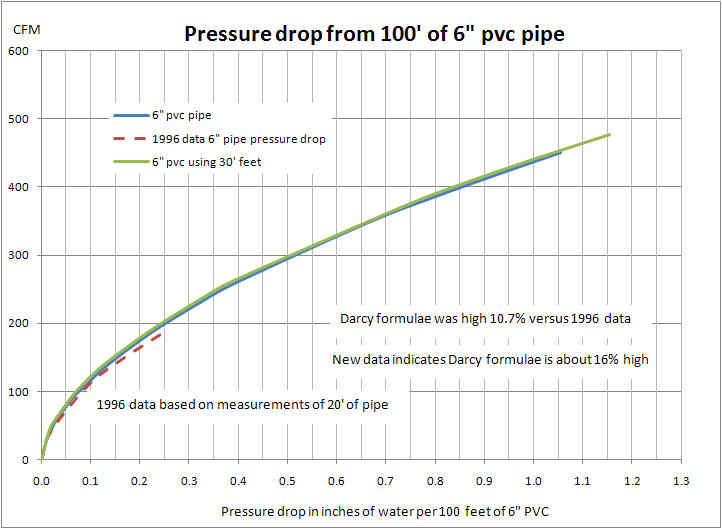 Pressure Drop Table for 100 feet of 4" piping at different airflows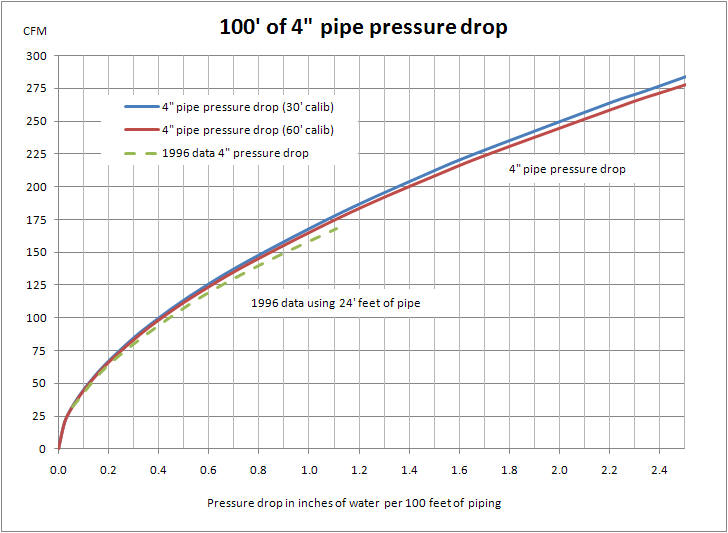 Pressure Drop Table for 100 feet of 3" piping at different airflows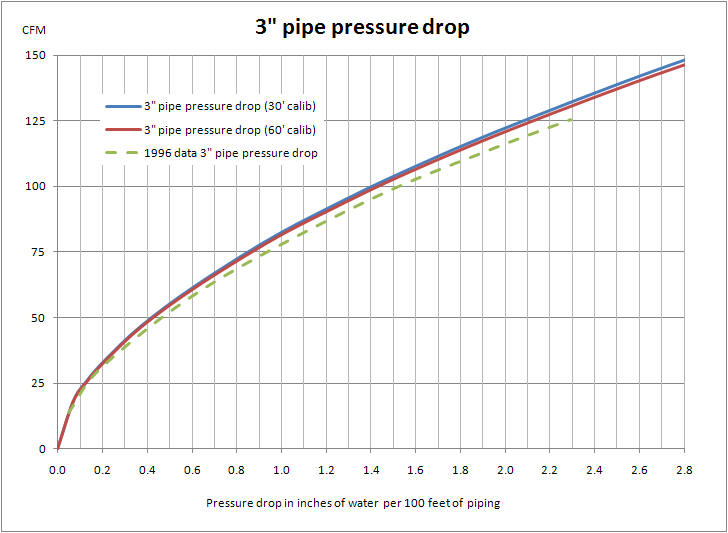 Pressure Drop Table for 100 feet of 2" piping at different airflows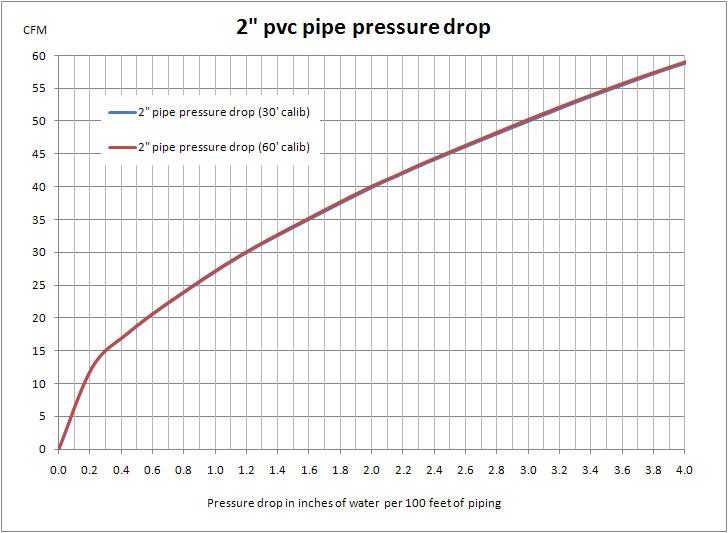 Pressure Drop Table for 100 feet of 1.5" piping at different airflows